Buy a puppy from an ANKC Registered Breeder
Looking for a Puppy ?

The following members have registered ANKC prefixes which means they are breeding and registering puppies that come with Pedigree Papers.

Our Club has a CODE of ETHICS for our Members in relation to health testing.

Our Club Members are encouraged to support the worldwide Cocker Spaniel database supplying pedigrees and all health testing results to benefit the Breed: https://cockerspanieldatabase.info/en/

Our Club Members are encouraged to commit to improving the health of all pedigreed Cocker Spaniels and share and record health testing results with the ORCHID (Officially Registered Canine Health Information Database) for the ANKC: orchid.ankc.org.au - not all dogs that are tested will appear on the ORCHID website as these are the public viewing testing results only and some breeders may choose not to release their test results publicly, but may still be partaking in the hip and elbow scoring scheme.
Buying from an ANKC registered breeder means that your puppy from a Queensland breeder will have DNA testing for both parents - to guarantee their parentage when on the Main register. If on the Limited Register you may not get DNA testing for your puppy.
Your puppy will come with Pedigree Papers (Main or Limited ANKC Register), Microchipped, have been wormed every two weeks since birth, will have been vaccinated between 6 and 8 weeks of age, and will have been raised in a safe, secure and clean environment.
Puppies are usually not ready on the day you make an enquiry - if they are you really need to ask the question why. Some breeders will breed maybe two or three times a year, others may only breed every few years. Please be prepared to wait for the right puppy as it is worth it.

Select the colour you want, the sex you want, then contact Breeders and ask about their ethos and the health testing. Add your name to waiting lists with Breeders (and remember once you source your puppy to remove your name from other lists) and hopefully you will get the right puppy from the right breeder that feels right for you.
It is not uncommon for Puppies to be sold with an agreement outlining what the Breeder is offering for sale and their expectations of the new owner.

Puppies are livestock and Breeders are unable to guarantee a puppy.

They can assure you by genetic testing that your puppy may not develop prcd-PRA/AHRN(FN)/AMS/BHFD or AON.

They cannot guarantee that your puppy will not get Hip or Elbow Dysplasia (even if both parents are hip scored) or a number of auto-immune conditions that afflict the breed.

However the more testing that is undertaken on the parents the greater piece of mind you will have as a buyer knowing that the breeder is committed to doing all the testing possible before breeding a litter.

Be wise. Be honest in your expectations. Select a Breeder that you feel happy with.

Look at the pedigree (breeding) of the parents - are they champions, can the breeder demonstrate their commitment to the breed and breeding to improve the breed.

Ask for copies of the health tests that have been undertaken for BOTH parents before you make a decision to purchase. If the parents do not have health testing documents - you need to ask yourself if that is the puppy for you.

Breeders are encouraged to ensure they have the health of the breed at heart, and will be happy to provide a purchaser with copies of all health tests.

The price of a Cocker Spaniel puppy will vary from breeder to breeder there is no average price as such, but be prepared to pay between $3000 to $4000 (on average) for a puppy from an ANKC registered breeder. The price of a puppy is at the discretion of a breeder. Some puppies may be higher or lower than the average, and the Cocker Spaniel Club of Qld Inc does not set the price.

Listed alphabetically by kennel Prefix - Club Members only
ACIJAY - Louise Bygraves

ASUARE - Heath Thomson

BENSPAN - Bill and Lee Vickery

​BOLWARRA - Megan Markatony (NSW)
BRITEBAY - Margaret & Louise Brodie (Vic)

CINDALY - Dianne Penman

DRUMPRINTT - Jenny Hughes
GOLDENDAYZE - Tash Sleep
GRENADI - Diane Partridge

KAPOINT - Kay Hutt
KIMKIERA - Melissa Grant
KINGSWAY - Marcia Kingston (NSW)
KINTAIL - Tina Grey & Maxeen Hobson
LEWFINBE - Jeanette Stoneley

MACDOLLY - Terri Davies

PENCANDY - Tina and Neil Crocker
RAVENSNITE - Alecia Ugrinic

SANTHOME - Jannette & Norman McDonald

SHELPIN - Shellie Galpin

SPEZIA - Jennifer Robb

TARRENDAYLE - Toni Dennis

TSPARKLE - Terri Smith


Read more about the Cocker Spaniel on the DogsQueensland website: https://www.dogsqueensland.org.au/Breeds/browse-all-breeds/22/Cocker-Spaniel/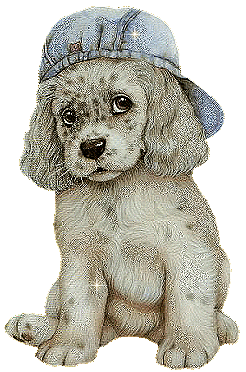 DISCLAIMER: The Club links are for members who hold their own ANKC prefix - this listing is no way a recommendation of any breeder or their ethics, it is purely information to put you in contact with our Members who may have puppies or may have puppies planned in the future. Always ask for a copy of the pedigree of the puppy you are intending to purchase, plus ask if any health testing has been done and ask for copies of the results.See our HEALTH ISSUES page for testing that may be undertaken.
There are no mandatory health testing regimes in Australia for our breed, however, diligent breeders will have the health of the breed at heart. Please Note: The information is provided by the Cocker Spaniel Club of Qld Inc.The Club, nor its Executive and/or Committee take responsibility for the accuracy of the information provided. Prospective buyers/owners of the breed should undertake their own research into the breed and ascertain if the Cocker Spaniel is suitable for their requirements
Contact Details
The Secretary, Cocker Spaniel Club of Qld Inc
Brisbane, QLD, Australia
Email :
[email protected]