Buy a puppy from a DOGS AUSTRALIA Registered Breeder
Sub-links for this page
Looking for a Puppy?

Buying from an DOGS AUSTRALIA registered breeder in Queensland means that your puppy will have DNA testing for both parents - to guarantee their parentage.
This applies to all puppies whether they are on Main or Limited register.
Your puppy will come with Pedigree Papers (Main or Limited DOGS AUSTRALIA Register), Microchipped, have been wormed every two weeks since birth, will have been vaccinated between 6 and 8 weeks of age, and will have been raised in a safe, secure and clean environment.
Puppies are usually not ready on the day you make an enquiry.
Some breeders will breed maybe two or three times a year, others may only breed every few years.
Please be prepared to wait for the right puppy as it is worth it.
Contacting breeders

Select the colour and sex you want, then contact Breeders and ask about their ethos and health testing.
Add your name to waiting lists (and remember once you source your puppy to remove your name from other lists) and hopefully you will get the right puppy from the right breeder that feels right for you.
It is not uncommon for Puppies to be sold with an agreement outlining what the Breeder is offering for sale and their expectations of the new owner.

Puppies are livestock and Breeders are unable to guarantee a puppy.
Health testing

Be wise. Be honest in your expectations. Select a Breeder that you feel happy with.
Breeders can assure you by genetic testing that your puppy may not develop prcd-PRA/AHRN(FN)/AMS/BHFD or AON.
See our HEALTH ISSUES page for more information.

Breeders cannot guarantee that your puppy will not get Hip or Elbow Dysplasia (even if both parents are hip scored) or a number of auto-immune conditions that afflict the breed.

However the more testing that is undertaken on the parents the greater piece of mind you will have as a buyer knowing that the breeder is committed to doing all the testing possible before breeding a litter.
There are no mandatory health testing regimes in Australia for our breed, however, diligent breeders will have conducted these tests.
Questions to ask

Ask to look at the pedigree (breeding) of the parents and see if they are champions.
Can the breeder demonstrate their commitment to the breed and breeding to improve the breed.

Ask for copies of the health tests and the results that have been undertaken for BOTH parents before you make a decision to purchase.
If the parents do not have health testing documents. Ask yourself if this is the puppy for you.

Price of a puppy

The price of a Cocker Spaniel puppy will vary from breeder to breeder there is no set price.
However, be prepared to pay between $3000 to $4000 (on average) for a puppy from an DOGS AUSTRALIA registered breeder.
The price of a puppy is at the discretion of a breeder. Some puppies may be higher or lower than the average, and the Cocker Spaniel Club of Qld Inc does not set the price.


Read more about the Cocker Spaniel on the DogsQueensland website: https://www.dogsqueensland.org.au/Breeds/browse-all-breeds/22/Cocker-Spaniel/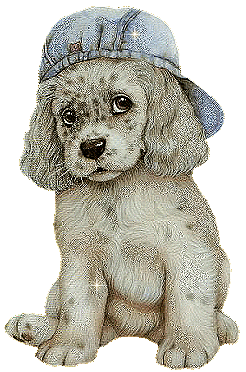 Contact Details
The Secretary, Cocker Spaniel Club of Qld Inc
Brisbane, QLD, Australia
Email :
[email protected]