Agility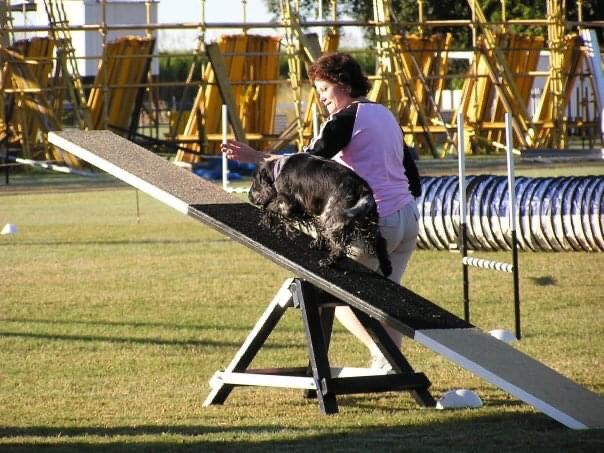 Dog Agility is a sport open to all dogs, it is the fastest growing of the dog sports and Cocker Spaniels love agility and they are quick and clever.
Agility is fun sport for dogs and handlers to get fit together. Dogs are required to learn fun obstacles such as hoops, tunnels, weaving poles, scramble, dog walk, table, see saw and jumps.
Obstacle jump heights are suited to the dogs, jumps at 200 mm, 300mm, 400mm, 500 mm or 600mm based on the height of the dog at the withers.

The aim of this competition is for a handler to direct their dog around a course of different obstacles to assess and enhance their intelligence and ability. It is an educational and sporting activity intended to improve the dog's integration into society.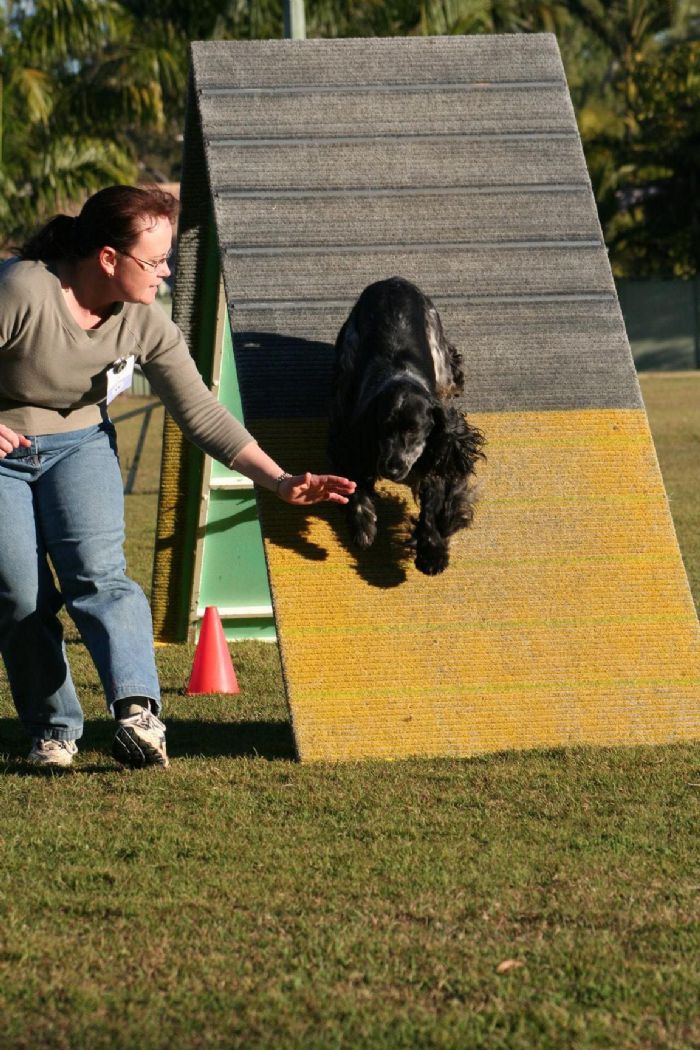 Competitions for Agility, Jumping and Agility Games include Novice, Excellent and Master classes. In Agility and Jumping there is also an Open Class which all the dogs compete against each other not just their height category. The Agility Games classes test the handler's strategic skills in classes of Snooker, Gamblers and Strategic Pairs.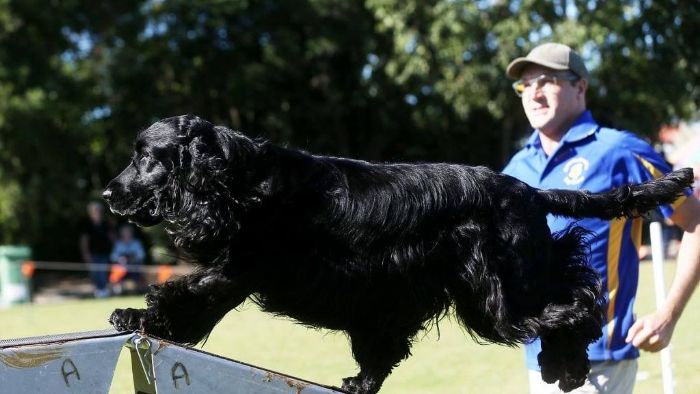 A 'clear round' must be obtained to receive a "Qualification" which is no time faults or course faults recorded on the course. As qualifications are gained "Titles" are awarded and the dog will progress to the next higher class, Novice to Excellent and then Master. The highest level of achievement is Agility Champion.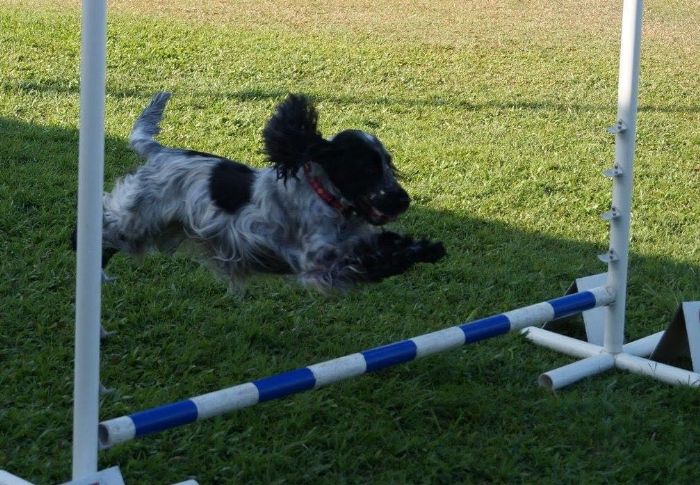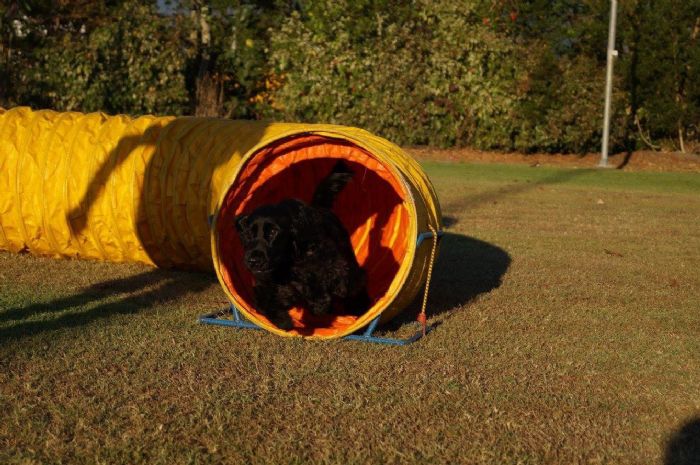 Are you interested in knowing more about Agility and Games and getting started with your Cocker Spaniel - contact our Club and we can put you in contact with our members who compete in Agility.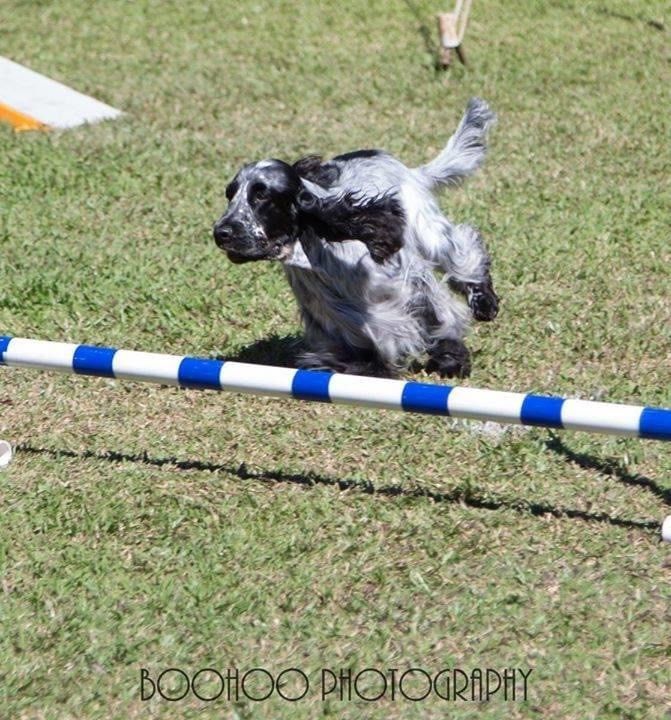 Contact Details
The Secretary, Cocker Spaniel Club of Qld Inc
Brisbane, QLD, Australia
Email :
[email protected]