Cocker Nationals
Sub-links for this page
Every two years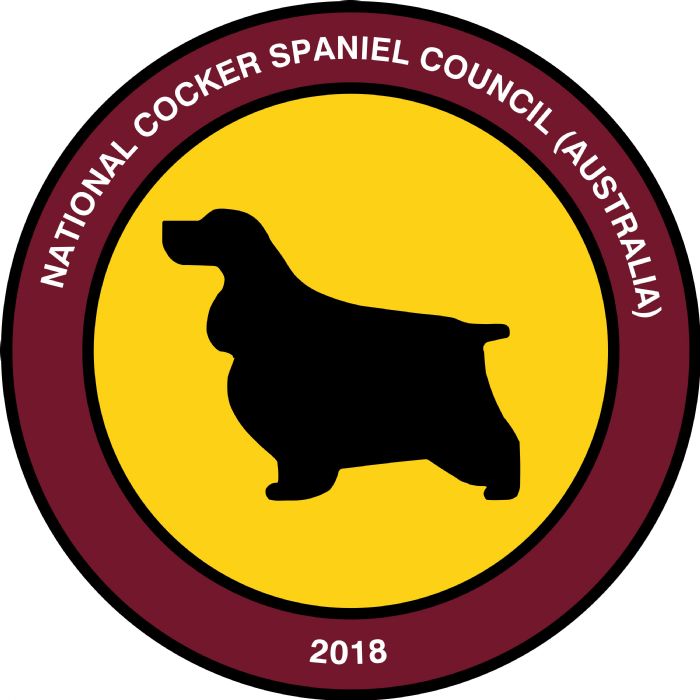 a Cocker National Specialty Show is hosted by a Cocker Club. The National Show rotates from State to State every two years, and the Judge is chosen by the hosting Club from the UK 'A' Judges list - the Judge will not have judged in Australia in the last few years, and will be a Cocker Spaniel specialist.
At a National Show, Cockers are split into AOC (any other colour) and Solid (solid colours) for judging. Written critiques are provided for all placegetters and generally as the shows are so large, there may be up to 5 placegetters in any Class.
To win a Class at a National is a huge thrill, and to win the Best in Show award at the National would probably be the pinacle of any breeder's program.

The first Cocker National Specialty Show was held in 1985 and it has become a pilgrimage for many breeders and breed fanciers to go to the event now held every two years.

The National Cocker Spaniel Council (Australia) launched a website in Spetember 2022. The website contains details of all the National Championship shows held from 1985 to date. The most recent being 2022 that was hosted by the Cocker Spaniel Club of Victoria.

The 20th National Championship Show will be hosted by the Cocker Spaniel Society of NSW Inc in Sydney, May 2024.
---
2026- QLD
2024 - NSW
2022 - VIC
2020 - ACT Cancelled due to COVID-19
2018 - QLD
2016 - NSW
2014 - VIC
2012 - ACT
2010 - QLD
2008 - NSW
2006 - ACT
2004 - VIC
2002 - ACT
2000 - QLD
1998 - SA
1996 - NSW
1994 - QLD
1993 - ACT
1992 - VIC
1990 - SA
1998 - NSW
1985 - VIC


Contact Details
The Secretary, Cocker Spaniel Club of Qld Inc
Brisbane, QLD, Australia
Email :
[email protected]